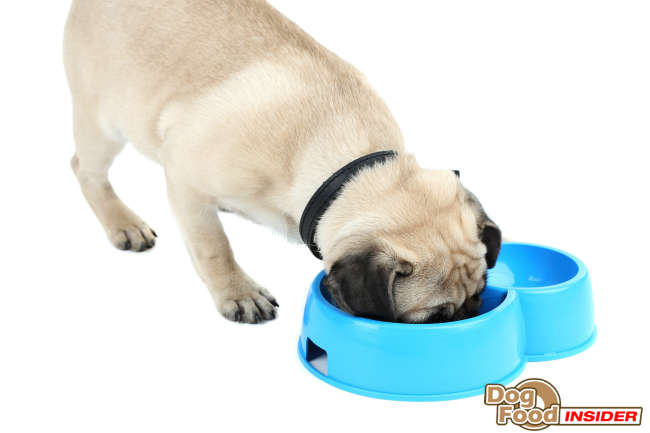 This post may contain affiliate links. We are compensated for referring customers to our affiliate partners.

Champion Petfoods and Orijen are known for producing "Biologically appropriate pet foods from Fresh Regional Ingredients." They operate on the principle that dogs should eat a diet that contains foods similar to what they would eat on a natural diet in the wild. The food contains lots of meat protein. Orijen foods have 75 to 80 percent meat and they contain 38 to 42 percent protein. This is more than most dog foods. They only have 18 to 22 percent carbohydrates which is very low. They are made with up to 40 percent fresh meats which is virtually unique. And they use a minimum of five fresh meats in each formula. There are really no other foods, especially kibbles, that are similar to Orijen.
NOTE: For additional information such as manufacturing processes and past recall information, check out our full Orijen Dog Food Review.
---
See What Other Dog Owners Are Saying About Orijen Senior Dog Food Here
---
Ingredients In Orijen Senior Dog
Boneless chicken*, chicken meal, chicken liver*, whole herring*, turkey meal, boneless turkey*, turkey liver*, whole eggs*, boneless walleye*, whole salmon, chicken heart*, chicken cartilage*, herring meal, salmon meal, pea fiber, chicken liver oil, red lentils, green peas, green lentils, sun-cured alfalfa, yams*, chickpeas, pumpkin*, butternut squash*, spinach greens*, carrots*, Red Delicious apples*, Bartlett pears*, cranberries*, blueberries*, kelp, licorice root, angelica root, fenugreek, marigold flowers, sweet fennel, peppermint leaf, chamomile, dandelion, summer savory, rosemary, Enterococcus faecium.
* FRESH AND PRESERVATIVE-FREE

SUPPLEMENTS
Vitamin A, vitamin D3, vitamin E, niacin, riboflavin, folic acid, biotin, vitamin B12, zinc proteinate, iron proteinate, manganese proteinate, copper proteinate, selenium yeast.
---
At one time it was thought that high protein was bad for older dogs, butresearch has shown that older dogs need good sources of protein. They probably need more protein as they age because they can begin to have problems absorbing it. So a food like Orijen Senior Dog can be a good choice.
There are still two schools of thought on senior dog foods:
One is to treat senior dogs as though they are overweight. It's assumed that because dogs are older and therefore less active that they need fewer calories and less fat in their food. For this reason many companies have combined senior foods with weight loss dog foods
The other kind of senior dog food provides plenty of calories for senior dogs. They recognize that as dogs age they can have problems holding their weight. Some older dogs need more calories, not fewer, and not all senior dogs are overweight.
Orijen's Senior Dog food is one of the former foods. It has fewer calories and less fat than their other adult foods. While the protein percentage is similar to their other adult foods, a senior dog eating this food would be likely to lose weight. It also contains more fiber than any of their other foods. And, instead of having the first five ingredients as animal proteins, the fifth ingredient is a carb (potatoes). So, this food seems to fall short of some of their other foods, although the company probably has good intentions.
---

Get Orijen Senior Dog Food Delivered To Your Doorstep
---
Top 5 Ingredients Breakdown
The top 5 ingredients included in this Orijen Senior Dog Food are: Boneless chicken, chicken meal, chicken liver, whole herring, and turkey meal. These ingredients are all good sources of protein and you can find them in other Orijen foods. The fresh chicken and whole herring may contain a lot of moisture and if it was removed they would appear farther down the ingredient list. The chicken meal and turkey meal are good, concentrated sources of protein which have had most of their moisture removed. They contain about three times as much protein as their whole versions. The herring is also a good source of omega-3 fatty acid which is good for your dog's skin, coat, nervous system, and heart.
---

Check Pricing & Availability
---
Additional Ingredients Of Interest
Aside from the top five ingredients, there are several other notable ingredients found in Orijen Senior Dog Food. Some of these ingredients include: boneless turkey, whole eggs, whole salmon, herring meal, turkey liver, chicken heart, green peas, pea fiber, and an assortment of fresh fruits and vegetables. Like boneless chicken, boneless turkey contains up to 80% water so, when it is cooked down, it will be present in a lower volume than originally. Still, it is an excellent source of animal protein, as are whole eggs, whole salmon, salmon meal, turkey liver, and chicken heart. Organ meats are rich in protein as well as a variety of vitamins and minerals that your dog needs.
The peas and pea fiber found in this formula provide more protein but they are also used by dog food companies as a substitute for corn and other grains. The problem with them is that some dogs have trouble digesting them and have diarrhea and other digestive problems. There has been little research on the digestibility of peas and pea fiber in dogs. They've become popular with dog food companies because they look better on the label than corn and customers don't object to these ingredients the way they do to grains. But it is possible that your dog, especially your older dog, could have problems digesting these ingredients.
Other ingredients in the food include other meat and fish sources of protein, vegetables, berries as antioxidants, botanicals which may or may not be useful to your dog, digestive enzymes which may or may not be useful, vitamins, and chelated minerals which do help your dog absorb minerals more efficiently.
Guaranteed Analysis
Crude protein (min.) ….. 38%
Crude fat (min.) ….. 15%
Crude fiber (max.) ….. 8%
Moisture (max.) ….. 10%
Calcium (min./max) ….. 1.2 / 1.5 %
Phosphorus (min./max) ….. 0.9 / 1.2 %
Omega-6 (min.) ….. 2.5%
Omega-3 (min.) ….. 1%
DHA (min.) ….. 0.6%
EPA (min.) ….. 0.3%
Carbohydrate (max.) ….. 25%
Ash (max.) ….. 7.5%
Taurine (min.) ….. 0.35%
Glucosamine (min.) ….. 1400 mg/kg
Chondroitin (min.) ….. 1200 mg/kg
Microorganisms (min.) ….. 120M cfu/kg
pH ….. 5.5
Metabolizable energy for ORIJEN SENIOR is 3400 kcal/kg or 373 kcal per 8 ounce cup
ORIJEN SENIOR DOG is formulated to meet the nutritional levels established by the AAFCO Dog Food Nutrient Profiles for ALL LIFE STAGES.
Summary
Orijen Senior Dog food looks like it would be suitable for a younger senior dog but not for a very old dog. If you have a senior dog who is just starting to slow down and who is a little overweight then this food would be good for him and help him keep his weight down. I would not recommend this food for an old dog who is already slim or thin since the fat percentage is on the low side and the calories are also rather low for an aging dog. Many older dogs need to consume more calories so they can maintain their weight.
Orijen Senior Dog receives our 4 paw rating.
Review Last Updated On 1/20/2016
Summary
Reviewer
Review Date
Reviewed Item
Author Rating