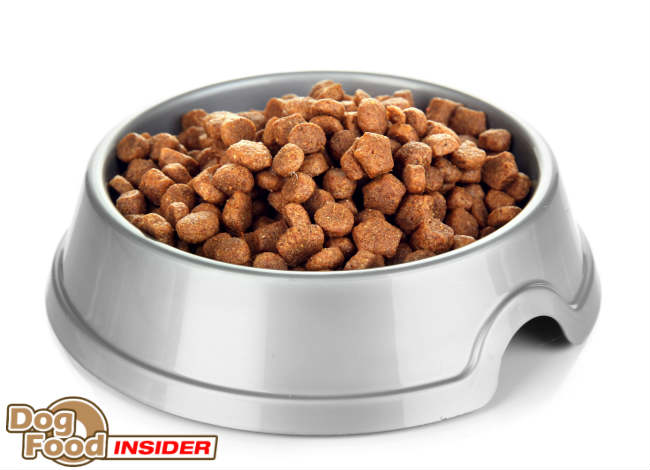 This post may contain affiliate links. We are compensated for referring customers to our affiliate partners.
Dog Food Insiders Rating
3 1/2 PAWS
You can find detailed information about theBlue Buffalo company which manufactures Blue Buffalo dog foods in our main Blue Buffalo Dog Food review. There you will also find information about how the food is made, recalls, and their quality control. These mini reviews are designed to cover other foods produced by the same company using the same philosophy. Mini reviews provide some information about the main ingredients and any ingredients that stand out, the guaranteed analysis, and any special concerns about each food.
---
Get Customer Reviews Of Blue Buffalo Shepherd's Pie Here
---
---
Ingredients in Blue Buffalo Shepherd's Pie Family Favorite Recipe
Beef, Beef Broth, Water, Egg, Peas, Potato Starch, Carrots,Guar Gum, Potatoes, Calcium Carbonate, Salt, Natural Flavor, Potassium Chloride, Sodium Phosphate, Caramel, Vitamin A Supplement, Thiamine Mononitrate (Vitamin B1), Riboflavin (Vitamin B2), Niacin (Vitamin B3), d-Calcium Pantothenate (Vitamin B5), Pyridoxine Hydrochloride (Vitamin B6), Biotin (Vitamin B7), Folic Acid (Vitamin B9), Vitamin B12 Supplement, Vitamin D3 Supplement, Vitamin E Supplement, Zinc Amino Acid Chelate, Iron Amino Acid Chelate, Copper Amino Acid Chelate, Manganese Amino Acid Chelate, Choline Chloride, Sodium Selenite, Potassium Iodide.
---
Blue Buffalo offers six varieties of their Family Favorite Recipe foods: Sunday Chicken Dinner, Mom's Chicken Pie, Turducken, Backyard BBQ, Shepherd's Pie, and Turkey Day Feast. Blue's Family Favorite Recipes feature Blue's versions of traditional human meals. They typically have meat as the first ingredient, vegetables, and not much else, other than vitamins and minerals. Blue points out that they do not use wheat as a thickening agent in these canned foods, unlike some other canned dog foods. You will want to take note of this fact if your dog is allergic to wheat.
Top 5 Ingredients Breakdown
The first ingredient in Blue's Shepherd's Pie is beef, followed by beef broth. Beef is a very good protein for dogs and most dogs love it. It's a good source of Riboflavin, Niacin and Zinc, and a very good source of Vitamin C, Vitamin B12, Iron, Phosphorus, Copper and Selenium. Beef broth will add more of these vitamins and minerals. The next ingredient is water, which you would expect in a stew/gravy/sauce type food.
The food also contains potato starch and guar gum. In this case the potato starch is probably added as a thickening agent and not as a vegetable, though the food does contain potatoes later in the ingredient list. Guar gum is a polysaccharide made from guar beans. It's used as a stabilizer and thickening agent in foods. It has almost eight times the water-thickening power of cornstarch. It's frequently used in gluten-free products. It has a high soluble fiber content.
The food also features vitamin E supplement which is probably added as a natural preservative.
Eggs are one of the early ingredients in the food and I've marked them in blue because some dogs can be allergic to them. However, eggs are a good source of protein and very digestible. They also provide a good source of Riboflavin, Vitamin B12 and Phosphorus, and a very good source and Selenium. They're also high in omega-6 fatty acid.
The food also contains several ingredients that can cause concern: peas, natural flavor, and caramel. Peas can be hard for some dogs to digest, leading to diarrhea or loose stools. However, they are a good source of plant protein, carbohydrates, and fiber, as well as vitamins and minerals. They're a natural source of vitamin K. But there has been little or no research about their digestibility for dogs and some other animals have trouble digesting them.
---
Get Customer Reviews Of Blue Buffalo Shepherd's Pie Here
---
Additional Ingredients of Interest
"Natural flavor" or"flavoring" can refer to lots of different things so when you see it in an ingredient list it's a very vague term. You don't know exactly what your dog might be eating. It's probably not enough of a problem to avoid the food – unless your dog happens to be sensitive to the source of this natural flavor.
Caramel can refer to a coloring or sweetener. In either case your dog doesn't need this ingredient.
Finally, this food contains the vitamins and minerals you would expect. In this case the minerals are chelated. This means they have been bonded to amino acids so they are easier to digest and absorb.
Guaranteed Analysis
Crude Protein 8.0% min
Crude Fat 5.0% min
Crude Fiber 1.0% max
Moisture 82.0% max
Nutrition Statement
BLUE Shepherd's Pie Food for Dogs is formulated to meet the nutritional levels established by the AAFCO Dog Food Nutrient Profiles for maintenance.
Calorie Content (ME Calculated, as fed): 1,019 Kcals/kg, 355 Kcals/can*
*A can of Blue's Shepherd's Pie is 12.5 ounces. An 8-ounce cup of this food contains 227 calories.
On a dry matter basis, Blue's Shepherd's Pie has an estimated 44 percent protein, 27.8 percent fat, 5.6 percent fiber, and 22 percent carbohydrates. It's not unusual for canned dog food to contain lower amounts of carbohydrates and higher percentages of protein and fat.
Summary
Blue Shepherd's Pie Family Favorite Recipe looks like a good canned food for the most part but it does contain several troubling ingredients, especially if you have a dog with any food sensitivities or allergies. Some dogs are allergic to beef and eggs. Ingredients like peas can be problematic for some dogs. And "natural flavor" could be a problem for a dog with a food sensitivity, depending on the source of the natural flavor. Finally, the coloring or sweetener caramel could be a problem. If your dog doesn't have any food sensitivities this food would be okay.
Blue Buffalo Blue Shepherd's Pie Family Favorite Recipe has received our 3.5 paw rating.
---
Buy your dog food with the convenience of Chewy.com and help support this website at the same time! If you click on any of the Chewy.com links or banners on this website, and then make a purchase (no matter what you buy), we receive a small commission on your entire purchase! How cool is that?! We would really appreciate your support and every penny earned through our Chewy commission helps to improve this site and add even more dog food reviews. 🙂
Click Here To Help Support Us By Shopping On Chewy.com
(We Are Incredibly Thankful For Your Support!)
---
From Blue Buffalo Shepherd's Pie Recipe To The Full Blue Buffalo Dog Food Review
From Blue Buffalo Shepherd's Pie Recipe To All Dog Food Reviews
---
---

Summary
Reviewer
Review Date
Reviewed Item
Blue Buffalo Shepherd's Pie Family Favorite Recipe
Author Rating