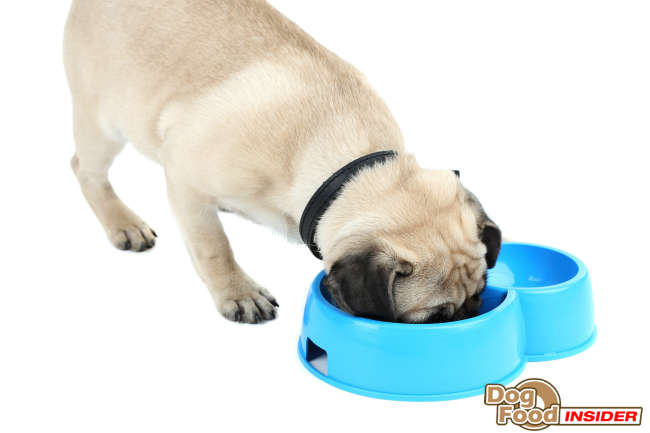 This post may contain affiliate links. We are compensated for referring customers to our affiliate partners.

When it comes to commercial dog food, Artemis is one of the few brands that takes a whole-life approach to nutrition. This Artemis Fresh Mix for Adult Dogs formula is made with a balance of high-quality proteins, whole grains, and healthy fats to provide adult dogs with well-rounded nutrition. Not only does Artemis have a holistic approach to nutrition, but they also believe that disease prevention starts with a healthy diet – that is why their dog food is full of USDA-inspected proteins, whole grains, wholesome fruits and vegetables, and healthy fats. You will also notice that their formulas are free from chemical additives, artificial ingredients, preservatives and by-products. If you are looking for a high-quality commercial diet for your adult dog, Artemis Fresh Mix for Adult Dogs may be a good option to consider. Before you purchase this brand of dog food, however, you would be wise to consider the ingredients used to make this dog food and how they impact the total nutritional value of the product.
---

Compare Our Review To These Reviews From Dog Owners
---
Ingredients List
Chicken, Chicken Meal, Turkey, Fish Meal, Barley
, Brown Rice, Rice, Chicken Fat (Preserved with Mixed Tocopherols), Oatmeal, Millet, Potatoes, Egg Product, Tomato Pomace, Duck, Salmon, Flaxseed, Favor Enhancer, Salmon Oil (A Source of DHA), Choline Chloride, Dried Chicory Root, Dried Skim Milk, Kelp, Carrots, Peas, Apples, Tomatoes, Blueberries, Spinach, Cranberries, Rosemary Extract, Parsley Flake, Green Tea Extract, Barley Grass Extract, L-Carnitine, Enterococcus Faecieum, Lactobacillus Casei, Lactobacillus Acidophilus, Saccharomyces Cerevesiae Fermentation Solubles, Dried Aspergillus Oryzae Fermentation Extract, Vitamin E Supplement, Iron Proteinate, Zinc Proteinate, Copper Proteinate, Ferrous Sulfate, Zinc Sulfate, Copper Sulfate, Potassium Iodide, Thiamine Mononitrate, Manganese Proteinate, Manganous Oxide, Ascorbic Acid, Vitamin A Supplement, Biotin, Calcium Pantothenate, Manganese Sulfate, Sodium Selenite, Pyridoxine Hydrochloride (Vitamin B6), Vitamin B12 Supplement, Riboflavin, Vitamin D Supplement, Folic Acid.
Explanation of Top 5 Ingredients
The top 5 ingredients included in Artemis Fresh Mix for Adult Dogs are: chicken, chicken meal, turkey, fish meal, and barley. Below you will find a brief explanation of each of these ingredients:
Chicken – The fact that a high-quality source of protein is listed as the top ingredient in Artemis Fresh Mix for Adult Dogs earns this commercial formula points. In fact, the first three ingredients are high-quality proteins. One thing to keep in mind with fresh meats like chicken is that they contain up to 80% water. When the dog food is cooked, most of the water is cooked out so the final product is of a much lower volume than the original. Because there are three protein sources listed within the top 5 ingredients, however, this is not of concern.
Chicken Meal – While fresh chicken is a high-quality source of protein, chicken meal may actually be a more valuable ingredient. Do not let the word "meal" throw you off – this simply means that the chicken has been ground and dried to a moisture level around 10%. Because it has already been cooked and dried, chicken meal contains up to 300% more protein than fresh chicken. The fact that chicken meal is listed second on the ingredient list (organized by volume) speaks to the high protein content of this commercial food.
Turkey – Like chicken, fresh turkey contains up to 80% water and about 18% protein, so once it is cooked it will be present in a much lower volume than the original. This being the case, it is entirely possible that there is actually more barley and/or brown rice in the cooked dog food than turkey.
Fish Meal – Like chicken meal, fish meal is a highly concentrated source of animal protein. The only concern with this ingredient is that it does not come from a named source, like salmon meal. It is possible that this ingredient comes from low-quality fish or fish byproducts, but it is not a major concern since there are three other sources of high-quality animal protein listed first.
Barley – Barley is a starchy carbohydrate that provides your dog with dietary fiber and other healthy nutrients. Unlike other grains, barley does not cause your dog's blood sugar levels to spike. It is important to note, however, that dogs only require a moderate amount of dietary fiber in their diet.
Other Notable Ingredients
Aside from the top five ingredients, there are several other notable ingredients found in this Artemis Fresh Mix for Adult Dogs Formula. Some of these ingredients include: brown rice, chicken fat, oatmeal, millet, egg product, tomato pomace, duck, salmon, flaxseed, and salmon oil as well as a number of dried fermentation products and chelated minerals. Brown rice is a complex carbohydrate and, as long as it has been cooked, it is easy for your dog to digest. Aside from providing your dog with calories for energy, however, this ingredient is only of moderate nutritional value for your dog. Oatmeal and millet are both gluten-free grains that provide your dog with dietary fiber. Oats are naturally gluten-free but they may come into contact with wheat during processing – this formula does not state whether the oats are gluten-free or not. Millet is a gluten-free and hypoallergenic carbohydrate that is also rich in vitamin B.
Chicken fat, the eighth ingredient on the list, may not sound like an appetizing ingredient to you but it is a quality addition to this Artemis Fresh Mix for Adult Dogs formula. Animal-based fats provide your dog with essential fatty acids – especially omega-6 fatty acids – and it enhances the flavor of this formula for your dog as well. Another valuable source of fats in this formula comes from the flaxseed. Flaxseed is an excellent source of omega-3 fatty acids which are important for balancing out the omega-6 fatty acids from the chicken fat. Salmon oil is another healthy source of omega-3 fatty acids.
In addition to chicken, turkey, and chicken meal, this Artemis Fresh Mix for Adult Dogs formula also contains duck, salmon, and egg product. Similar to chicken and turkey, fresh duck and salmon have a lower concentration of protein than chicken meal but they are still a valuable addition to this dog food formula. Egg product also provides protein, but it is a slightly questionable ingredient because the source of the eggs can be of variable quality. The term "egg product" refers to unshelled eggs, but the eggs can potentially come from commercial hatcheries where they failed to hatch.
Another questionable ingredient included in this formula is tomato pomace. This ingredient is the result of the processing of tomatoes for juice and ketchup and some believe it to be nothing more than an inexpensive filler ingredient. Dried fermentation products like Lactobacillus Casei and Lactobacillus Acidophilus are added to this food to provide enzymes which help your dog with digestion. This formula also contains chelated minerals – minerals which have been chemically bound to protein molecules in order to make them easier for your dog's body to absorb.
Conclusion
Overall, this Artemis Fresh Mix for Adult Dogs formula seems to provide above-average nutrition in comparison to the typical commercial dog food. This formula contains three high-quality sources of protein listed within the first five ingredients and another three within the next ten ingredients. For the most part, the carbohydrates found in this recipe are fairly easy for your dog to digest and several of them provide valuable vitamins and minerals in addition to dietary fiber. There are only a few questionable ingredients included in this formula and they are unlikely to be present in significant quantities.
Paw Rating
This Artemis Fresh Mix for Adult Dogs formula receives a paw rating of 4 out of 5. Not only is it loaded with high-quality sources of protein, but it is free from artificial additives, preservatives, and by-products. With digestible carbohydrates like whole-grain brown rice and chicken fat, this Artemis Fresh Mix for Adult Dogs provides a good balance of protein, carbohydrate and fat as well as many valuable vitamins and minerals for your adult dog.
Review Last Updated On 1/13/2016
Summary
Reviewer
Review Date
Reviewed Item
Artemis Fresh Mix for Adult Dogs
Author Rating